Explore the possibilities! Discover that evil cannot be defeated with evil, but that it can be overcome and destroyed through our prayers and good efforts.
Come hear this lecture by John Q. Adams on Sunday, June 12, at 2:00 PM.
Lone star Auditorium of the Mavericks Activity Center
University of Texas at Arlington
500 West Nedderman Drive
Arlington, TX 76019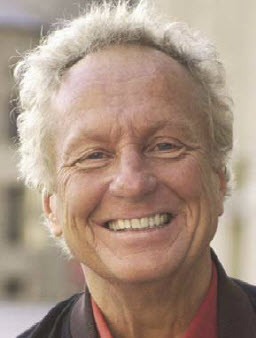 Adams originally moved to New York City from the Midwest to pursue an acting career, studying with Lee Strasberg and Herbert Berghoff. He was healed of a serious drug habit through his study of Science and Health with Key to the Scriptures, by Mary Baker Eddy. This healing changed his life, bringing renewed commitment to his spiritual journey. Raising a family, Adams owned a total of nine flower stores in New York City. He sold his businesses, and in 1985 took up the full-time work as a practitioner of Christian Science healing. Adams speaks on the power of prayer to heal as a member of the Christian Science Board of Lectureship. He travels from his home in New York City.
This lecture is sponsored by First Church of Christ, Scientist, Arlington, Texas. For more information, please call 214-549-8158 or email arlcsclerk@sbcglobal.net.
Here's a flyer.