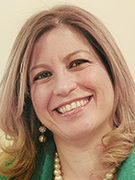 The Leaves is pleased to host Leide Lessa, a practitioner and teacher of Christian Science healing, who will speak on this subject in our greatroom.
When: Monday, April 27, at 11:30 AM
Where: The Leaves, 1230 West Spring Valley Road, Richardson, TX 75080
A light lunch will be served after the lecture for $10 per person. Please call Beth Powell at 972-643-3553 no later than Friday, April 24 to reserve your lunch.
Check out www.TheLeaves.org for more details, or you may call The Leaves at 972-231-4864. And, here's a flyer to use as a reminder.
Thank you to Third Church of Christ, Scientist, Dallas for sponsoring this event.