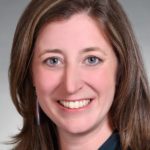 SATURDAY, MAY 21, 2:30 PM
Fort Worth Botanic Garden Lecture Hall
3220 Botanic Garden Blvd.
Fort Worth, TX 76107
We invite you to hear Larissa Snorek-Yates talk about finding a restful, deep-settled calm that cannot be disrupted by fear or any outward disturbance.
Larissa Snorek-Yates' professional work began with opportunities in outdoor education, small claims court mediation, and human rights advocacy. She also taught graduate students at the World Learning Institute, which focused on issues of social justice and community action.
Now working full-time as a healing practitioner of Christian Science, Larissa has facilitated workshops and given talks in French and English in Africa, Europe, Canada, and the U.S.
hHis talk is sponsored by Second Church of Christ, Scientist, Fort Worth. Visit our website at www.ChristianScienceFortWorth.com.
Here's a flyer.