You're invited to take a peek inside a piece of Dallas architectural history at Third Church of Christ, Scientist's Open House and stay for a talk about how you can make prayer a blueprint for building sturdy health and healing in your life. Here's an invitation with more information and to share with family and friends.
WHEN: Monday, April 18, 2016, 7:00 to 9:00 PM
WHERE: Third Church of Christ, Scientist, 4419 Oak Lawn Avenue, Dallas, TX 75219


Church Tours • Inspirational Talk • Q&A • Light Refreshments

Schedule
7:00-7:30 PM, Welcome and Tours
7:30-8:10, Inspiration talk, "Christian Science: What It is and How it Heals"
8:10-8:30, Question and Answer Session
8:30-9:00, Cookie and Refreshment Reception
For more information, visit www.ThirdChurchDallas.org/OpenHouse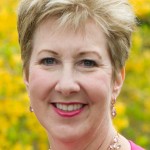 About the Speaker – Michelle Nanouche, CSB
As a full-time healer, teacher and lecturer of Christian Science, Michelle has healed cases of broken bones, tumors, pneumonia, eating disorders, heart disease, mental and emotional disorders, financial difficulties and more through prayer alone. In her talk "Christian Science: What It is and How It Heals," Michelle outlines how Christian Science is different from just positive thinking and can be applied to life's biggest challenges.