Is there an actual healing power in unselfishness? For an answer that can change your world, travel to First Church of Christ, Scientist, Austin, to hear this talk. Bring your friends and relatives, and anyone and everyone to hear this talk.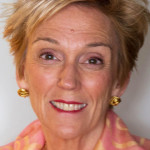 WHERE: First Church of Christ, Scientist, 1309 Guadalupe St., Austin, TX 78701
WHEN: Sunday, April 3, 2016, at 2:00 PM
The Christly quality of unselfishness is a foundation one in the practice of Christ-healing. It speaks of the naturalness of unselfishness: the magnitude of God's love for creation overflows in us so that we are not loving others with a personal sense of love but loving with the love of God. God gives us the ability to think beyond ourselves even when we are facing life-threatening situations.
Child care will be provided. See the church website at www.christianscienceaustin.com
Here's a flyer.