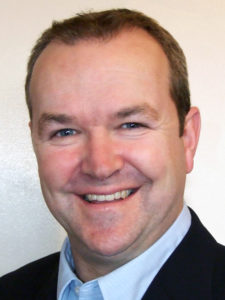 A free lecture by Phillip Hockley of St. Louis, a member of the Christian Science Board of Lectureship.
Thursday, April 4, 2019 7:30 PM
Museum of Biblical Arts
7500 Park Lane
Dallas, TX 75225
"When most people think about life-changing moments, they may not think of a lecture on Christian Science. That wasn't why I attended a lecture for the first time; I didn't expect to walk out a new person. But I found something in that lecture that was indeed life-transforming. Christian Science gave me a new view of God that I'd not had before: a view of God as Love itself, divine Love that loved me fully. I also discovered that this loving God was not the source of my troubles (which were many) but the solution to them. My life began to improve quickly after that and I became a healthy man after many years of suffering.
"There's no question that I was jubilant about the way my life was being transformed. But what impressed me the most was finding out that these kinds of breakthroughs aren't one-time, personal miracles. God's love is available to everyone, and there's even a textbook on Christian Science healing that explains the power of God's love in our lives: Science and Health with Key to the Scriptures
"What I've gone on to learn, and what I'll share in my lecture, is that the perspective of God and reality that Christian Science opens up is one that offers freedom from whatever in our lives seems painful, debilitating, or limiting. I'll talk about a 19th-century woman, Mary Baker Eddy, who, after a life-threatening injury, discovered this new view of God for herself and went on to explain her discovery and its Bible-based principles in her book Science and Health. And I'll share how that discovery is still relevant to our lives today because of what it reveals about God's great love for each of us and its powerful, life-transforming effects. "
This lecture is sponsored by Fifth Church of Christ, Scientist, Dallas 75220