When: Saturday, February 17, 2018, 9:00 AM to 5:00 PM
Where: The Leaves, 1230 West Spring Valley Road, Richardson, TX  75080
Presenter: Don Feldheim, author of "Principles of Expressive Reading"
This unique seminar will benefit any student of Christian Science. Readers (former, current, and future), the general membership, regular church attendees, and senior Sunday School students.
You will receive tools that will help you: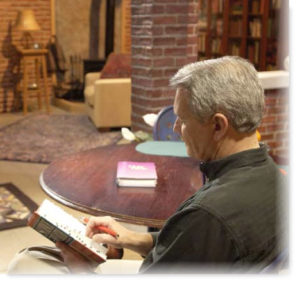 deepen your scholarly understanding
elevate scholarly understanding to heartfelt understanding
gain the freedom to rexpress the spirit of the word with heartfelt fervor
You will also learn about the reading standards set by Mary Baker Eddy and the Holy Bible.  As well, you will get ideas about how our Bible Lessons can help us become better healers and ensure the prosperity of our church.
The $25 cost of this workshop includes lunch and a PDF copy of the 220-page book, "Principles of Expressive Reading," by Don Feldheim.
Here is a flyer with more information, including registration details.  Please register by February 14.