The message is clear and simple. Heaven is within us, and not a place in the future. It is a mental and spiritual state without a single element of delay or waiting that is at hand as Christ Jesus taught. This lecture takes a look at how we can bring healing, restoration and regeneration to our lives by actively living moment by moment in the kingdom of harmony.
It shows how prayer and the expression of such attributes as mercy, justice and unselfishness can reveal this ever-present kingdom right in the midst of the most difficult situations. Proofs of healing help to develop these ideas and show that we can be eyewitness to divine Love's all-inclusive government and control that is, as The Lord's Prayer says, "on earth as it is in heaven."
Thursday, March 19 at 7:30 pm
This will now be only a Facebook Live Event.
(https://www.facebook.com/thirdchurchdallas)
Like the page before the event, then go there at event time and click on the event.
This is an inspirational talk that shows how to make spirituality practical with ideas from the Bible and the Christian Science textbook, Science and Health with Key to the Scriptures, by Mary Baker Eddy.
About the lecturer: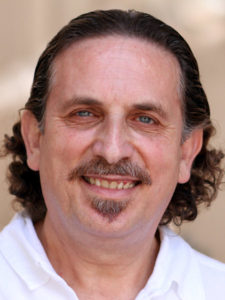 José de Dios is originally from Spain, but has been living in the United States for a number of years. As a teenager, he felt a special interest in music and decided to study guitar, with an emphasis on flamenco. This led him to form his own group and perform in various venues.
Later, he worked for the government for a decade, the last five years of which were spent as a special agent in the Intelligence Services. In his personal life, he faced an enormous challenge in early 1979. A relative's sudden illness, for which the doctors could find no cure, as well as his own almost complete loss of hearing due to a congenital lesion, which he was told would require immediate surgery or result in total deafness — and he could not continue in his position at work until he had surgery — forced him to seek a solution to these difficulties. He chose not to have surgery. After trying a series of different alternatives, in December of that year José de Dios was introduced to Christian Science by a doctor, his guitar student, who knew of his reluctance towards conventional medicine and encouraged him to explore this system of spiritual healing. Both situations were quickly and completely healed solely through reading the textbook of this religion, Science and Health with Key to the Scriptures by Mary Baker Eddy.
He soon realized that the spiritual understanding he had just achieved enabled him to heal others. After several years of proving the practical effect of these teachings in the healing of illness and other inharmonious situations of day-to-day life, he gave up his career in 1986 and decided to move to the United States to enter the public practice of Christian Science as his only profession.
This talk is presented by Third Church of Christ, Scientist, Dallas.