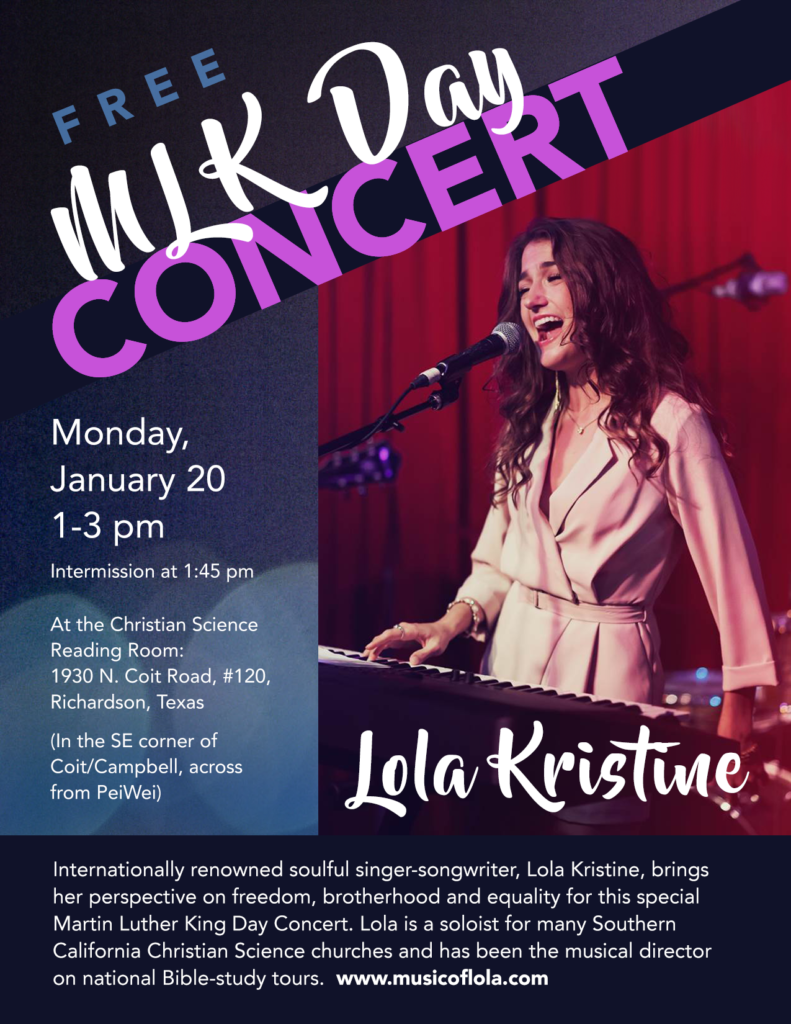 Monday, January 20, from 1 to 3 PM
Christian Science Reading Room
1930 N Coit Road, #12o
(SE corner of Coit/Campbell, across from PeiWei)
Richardson, TX 75080
Internationally renowned soulful singer-songwriter Lola Kristine brings her perspective on freedom, brotherhood, and equality for this special Martin Luther King Day Concert. Lola is a soloist for many Southern California Christian Science churches and has been the musical director on national Bible-study tours. Visit her at https://www.musicoflola.com/.