Have you ever questioned why the day of the crucifixion was called Good Friday, and what could be good about it? Or, why did Jesus have to go through the crucifixion? Have you ever wondered what the proof of the resurrection means in your own life?
Our special Easter talk, "What's Good about Good Friday?" given by Lona
Ingwerson, will discuss the crucial significance of the resurrection to each one of us.
Friday, April 19, 2019
Music begins at 6:00 PM CDT
Talk begins at 6:30 PM CDT
This Easter talk will take place on Friday, April 19, 2019, at Third Church of Christ, Scientist, NYC, located at 583 Park Avenue at 63rd Street.
Watch online at https://thirdchurchnyc.com/good-friday-lecture-2019/. You can also listen via conference phone: 1 (310) 372-7549 & access code 607611. There will be a live simultaneous Spanish translation for Spanish-speaking attendees.
For more information, contact us at 212-838-1870. We look forward to seeing you!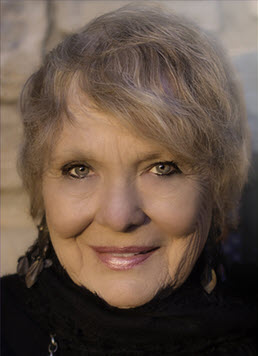 Lona Ingwerson is a Christian Science practitioner from Laguna Beach, California. She is a life long Christian
Scientist, and a former member of the Board of Lectureship. Prior to entering the public practice of Christian Science she was an actress, having appeared in motion pictures, on stage, in radio and on television. She had her own radio and television shows and has a master's degree in Dramatic Arts. Midwesterners identify her for her thousands of TV commercials as "Mrs. Safeway."