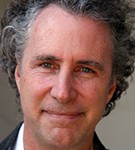 Find your path in life and work. Discover:
Your calling in life
How to leave behind old ways of thinking
How to experience God's love more on a daily basis
On Monday, April 15, 2013 at 4:00 PM, come hear Chet Manchester, a Christian Science practitioner and teacher.
The talk will be at Lyday Heritage Gardens on the campus of Texas A&M University, Commerce, Texas. This is adjacent to the Alumni Center at 1706 Stonewall Street, Commerce, TX 75429 (which is also the rain location).
Here's a flyer with more information.
This lecture is sponsored by the Christian Science Society of Greenville, TX. For more information, call 903-413-5086.